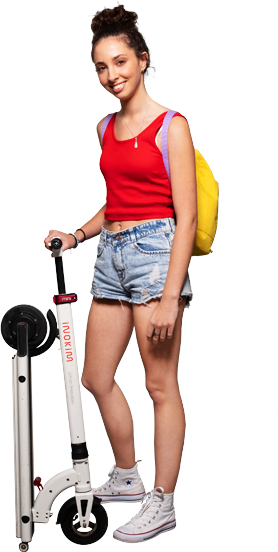 About us
About Scooter Street
We are Scooter Street! All our e-scooters and e-bikes are hand-picked for performance, quality and safety and meet the necessary criteria for the UK. We are passionate about the environment and are striving to make a difference to the way we travel for a better planet. The more electric vehicles on the roads, the less pollution in the air, it's as simple as that!
As a company we are officially carbon neutral which means that the amount of CO2 emissions we put into the atmosphere is equal to the amount we remove. In our warehouse we follow the 3 R's –  reducing, reusing and recycling. When you order from us, we do our best to use packaging which is kind to the planet.
As well as offering the best e-scooters and e-bikes on the market, we also endeavor to give our customers the best value for money and excellent customer service, and strive to give the best advice for your needs.
Please get in touch, and we shall look forward to helping you on your electric journey!